Rights Respecting Schools Award
Valley Invicta Primary School at Leybourne Chase is a Rights Respecting School.
The Rights Respecting Schools Award programme supports schools to embed the United Nations Convention on the Rights of the Child in their practice to improve well-being and help all children and realise their potential.
The UN Convention on the Rights of the Child sets out the human rights of every person under the age of 18. The Convention is an international human rights treaty which was adopted by the UN General Assembly in 1989 and ratified by the UK in 1991.
Here are the Rights
The Unicef UK Rights Respecting Schools Award (RRSA) supports schools across the UK to embed children's human rights in their ethos and culture. Schools can achieve a special award. The award recognises achievement in putting the UN Convention on the Right of the Child (UNCRC) at the heart of a school's practice to improve well-being and help all children realise their potential.
The award is based on principles of equality, dignity, respect, non-discrimination and participation. The initiative started in 2006 and schools involved in the Award have reported a positive impact on relationships and well-being, leading to better learning and behaviour, improved academic standards and less bullying. The Award is aimed at schools across the UK.
Schools involved in the Rights Respecting Schools Award work towards recognition that they have embedded children's rights in their school's practice and ethos. Schools are required to implement four evidence-based standards that cover:
the leadership of the school,
knowledge and understanding of children's rights,
ethos and relationships,
the empowerment of children
At Leybourne Chase, we are proud to have been recognised for our commitment to educating children about their rights by being awarded the Silver (Rights Aware) award. Only a handful of schools in the Kent area have been awarded this level and it emphasises the school's work towards teaching about, through and being ambassadors for the convention and children's rights. A copy of our assessment report can be found here: Valley Invicta Primary School at Leybourne Chase RRSA Silver report June 2018
Learning About Our Rights:
Look at our fantastic artwork surrounding our rights and the Sustainable Development Goals - Rights Respecting Art Afternoons 25/1/19 and 1/2/2019.pdf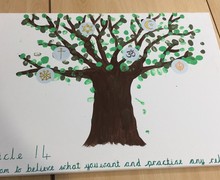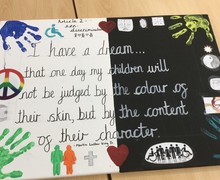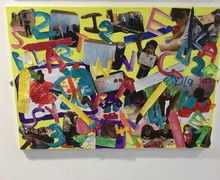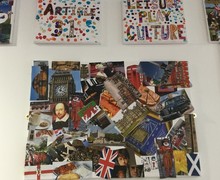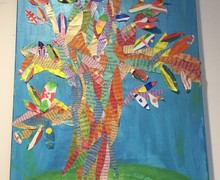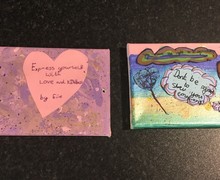 Tom Tugendhat at Leybourne Chase!
The children of Leybourne Chase wrote to Tom Tugendhat (MP) to voice their concerns regarding road safety on the estate. In response to their letters, he came to our school and spent an hour with the children in Year 3 discussing this issue. Following this discussion, members of Year Three walked the estate with him and noted down any areas where safety features such as zebra crossings could be put in place. Following this visit, Tom has expressed his support on social media and has contacted Kent County Council to address these issues.
Click the following link for the article on Kent Online: https://www.kentonline.co.uk/malling/news/pupils-show-mp-traffic-woes-200792/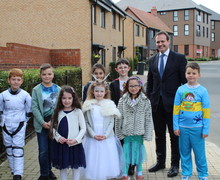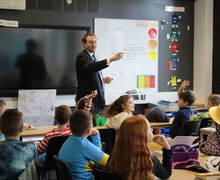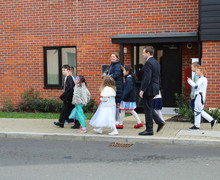 Useful Downloads:
RRSA-features-of-rights-respecting-classroom